Life-Skills, Empowerment, And Development Services (LEADS)
Meet Our Board Members:
Meticulous, Trustworthy And Reliable Professionals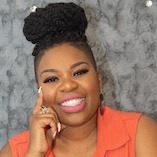 President: Paige Tucker




Paige Tucker is an author, entrepreneur, and owner of Be Your Best You LLC, a consulting agency with a mission to transform communities through empowering individuals and organizations to be their best mentally, physically, financially, and logistically. Paige holds a degree in Medicine, Health & Society from Vanderbilt University in Nashville, TN and a Masters of Human Services from Southeastern University in Lakeland, Fl. She is dedicated to her community and uses her voice to advocate for change. She also is a certified Adult and Youth Mental Health First Aid instructor which has allowed her to spread awareness and education to end the stigma associated with mental illness. Paige spends her time volunteering in her community through various organizations, mentoring youth, reading, cooking, and spending time with friends and family.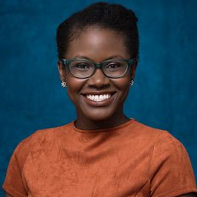 Vice-President, Ms. Kemesha Gabbidon, PhD, MP
Kemesha Gabbidon is a postdoctoral research fellow in the Department of Psychology at the University of South Florida-St. Petersburg. Kemesha earned her PhD in Public Health from Florida International University in Miami, FL. Her interests are youth and young adult sexual and reproductive health and health disparities. Her research at USFSP examines parent-teen interactions that influence teens' sexual development, and investigates the health determinants of youth living with HIV. Kemesha earned her Bachelor of Science in Biology at Florida State University and later earned her Master of Public Health from the University of South Florida in 2011. As a part of her graduate training, she became nationally certified in Public Health and in 2016 completed a research fellowship in the Cancer Prevention Research Training Program at the University of Texas MD Anderson Cancer Center.​​​​​​​

Secretary: Ms. Starr Linette Brookins
Starr Linette Brookins is a first-generation lawyer, fourth generation Tampanian, and a true servant leader. Ms. Brookins began her legal career representing the State of Florida in dependency matters, where she protected our most vulnerable citizens – children. Currently, Ms. Brookins serves as a Hearing Officer, where she presides over cases and renders decisions related to local ordinances, as well as a Senior Trial Attorney with Allstate. A recent recipient of the Best Lawyers®: Ones to Watch, Ms. Brookins has received a panoply of accolades, spanning over 2 decades, for her exceptional leadership, commitment to public service, as well as her litigation expertise and appellate acumen. Ms. Brookins obtained her Juris Doctor from The George Washington University School of Law as a Presidential Merit Scholar, and her Bachelor's Degree in Criminology from The University of Tampa in just 3 years, magna cum laude.She is a single adoptive mother to a daughter who spent the majority of her childhood in foster care.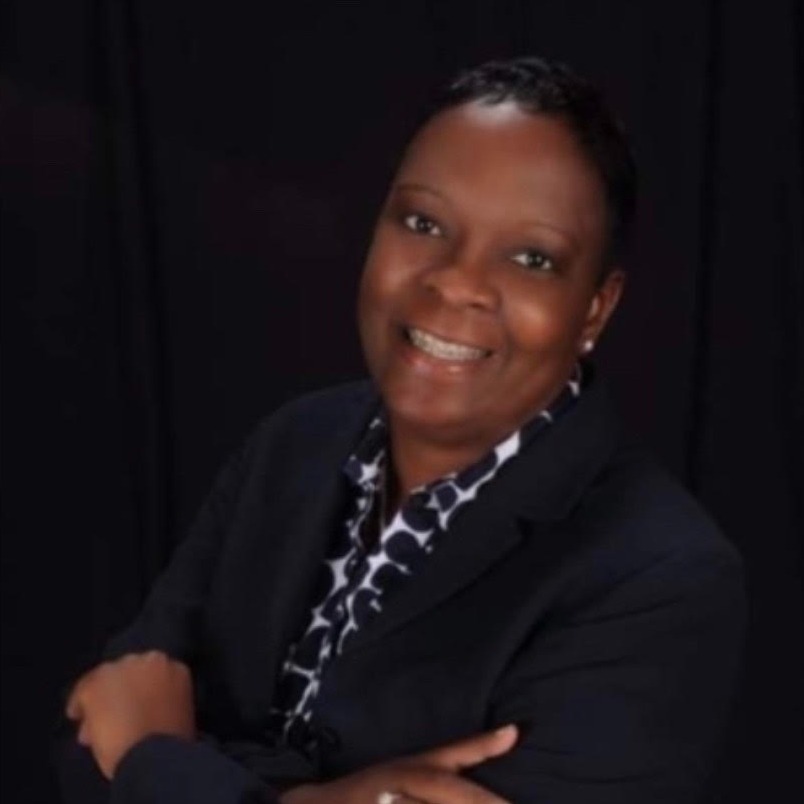 Treasurer: Dr. Sonja Brookins
Dr. Sonja Brookins, born and raised in Tampa, Florida; speaker, co-author, and environmental
justice advocate. Current elected official and Treasurer for Hillsborough County Soil and Water
Supervisor for District 4. A graduate of Austin Peay State University, Prairie View A&M
University and Texas Chiropractic College. She graduated with the cohort class of 2021 and
received a Diversity, Equity, and Inclusion Certificate in the workplace with USF Muma College
of Business.
Dr. Brookins, a 2021 Florida Women on the Run Spring Cohort, now mentors new
candidates with a desire to run for office. She is the Chair of the Democratic Environmental
Caucus of Florida Standup Environmental Justice Committee.
Dr. Sonja is an executive board member on various boards and panels for education,
healthcare, human rights, and environmental issues. Her involvement with such groups as
CROP at Hillsborough Community College of Brandon, Sheehy Elementary School read aloud
and Miracles Outreach for sexually abused children are just a few of her interests. She is a
retired science educator from Hillsborough County School District and a previous adjunct for
Hillsborough Community College, with a specialization for Human Anatomy and Microbiology.
She has used her platform for legislative bills for LGBTQIA+ youth, policy, and environmental
injustices in Florida and New York.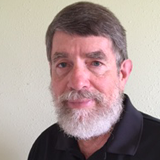 Board Member: John Draeger, MD.
John Draeger was in private practice in Pinellas County for fourteen years prior to moving to Maui, Hawaii, where for ten years he was Chief of Behavioral Health for Kaiser Permanente for the region. Also, while in Hawaii, John worked with the University of Hawai`i, John A Burns School of Medicine, Department of Psychiatry, supervising residents and 1-2 times annually participated as faculty in mock board exams. John is once again working with children and families in Pinellas, County.

For close to a decade, John has served as a board member of Keiki O Ka `Aina Family Learning Centers, a Native Hawaiian community-based agency providing family strengthening, toddler and preschool programs (including Hawaiian language immersion), and promoting traditional Hawaiian values. John has helped to organize and implement The Incredible Years workshops offered at Kaiser Permanente in Hawaii. John is Board Certified in both General and Child and Adolescent Psychiatry. He is a certified Incredible Years Leader, dedicated to the health and well-being of children and families.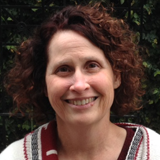 Board Member: Ms. Mary Morel, LCSW
Mary graduated from the University of South Florida with a Masters in Social work. Her aim was to work in a private practice setting where she could use her skills to help adults and children reach their fullest potential. Mary has been working in private practice in Pinellas County for 27 years specializing in children 2 to 11. She is a Licensed Clinical Social Worker, trained as a play therapist and a cognitive behavioral therapist. She is also a certified workshop leader of The Incredible Years having attended the training in Seattle, and she is currently working toward certification in Dr. John Gottman's Seven Principles for Making Marriage Work.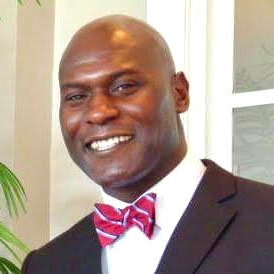 Board Member: Dr. Shandale Terrell

Born and raised in Lakeland, Florida, Dr. Shandale Terrell, uses his life journey to inspire students and citizens to be great and give back to the community. Dr. Terrell is an Educator working with students with special needs in K-12 Polk County Public Schools. Dr. Terrell earned a Bachelor of Science Degree, majoring in Education from Florida Agricultural & Mechanical University; commonly known as: Florida A&M University, Dr. Terrell earned a Master of Science Degree in Education Leadership from Nova Southeastern University, Dr. Terrell earned a Doctoral Degree in Education with a concentration in Higher Education Leadership, and a minor in Urban Education from Nova Southeastern University.

Dr. Terrell is also a Community Servant Leader in the City of Lakeland, Polk County Community, and the State of Florida. He serves on various Boards and Committees in K-12 Schools, Higher Education, and Civic Organizations. Dr. Terrell's diverse educational background, passion for educating, mentoring students at all levels of the education system and serving on Boards and Committees in the community, allow him to make sure students and citizens achieve their endeavors.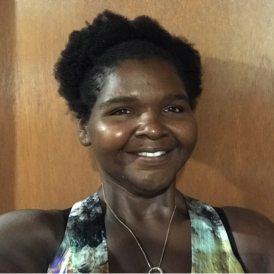 GONE BUT FOREVER WITH US

Board Member: Natasha Toney
On April 4, 2020, Board Member Natasha Toney succumbed to COVID-19 shortly after giving birth to her first child. Natasha was born and raised in Ohio where she studied early childhood education. She always had a heart and compassion for others, which led her to take a position working with the elderly. In Pinellas County, Florida, Natasha served as a childcare provider at a local church as well as a community volunteer. Most recently, Natasha worked as an administrative assistant for a mental health counseling service in Largo, Florida. She was one of the first faces to greet clients from all walks of life. Natasha was excited to be a part of LEADS, where she said she had the opportunity to use her skills in support of the community in which she lived and from which she came. She was a blessing to our agency. Natasha Toney was a wonderful woman and she is greatly missed.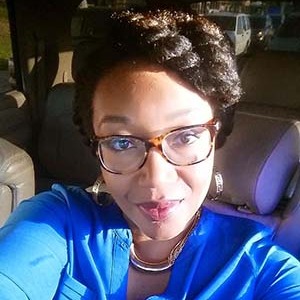 CEO: Ms Marlaina Satcher
Marlaina Satcher has been in the Non-Profit and Human Services field in Pinellas County for over 16 years in many different capacities. Her professional experience ranges from working with the Florida Department of Health and Human Services as the Resource Coordinator for Healthy Families, to her current role at a local Housing Authority as a Family Self-Sufficiency Coordinator/Housing Choice Voucher Home ownership Coordinator. Marlaina's goal is to reach as many people as she can and offer them the tools and resources needed to help them and their children lead a successful life.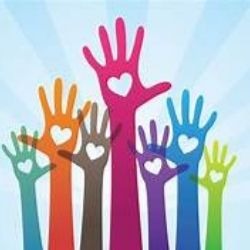 VOLUNTEERS


Currently five volunteers are working with us, but we plan to train more volunteers in schools and churches as the program grows. We're starting in Pinellas County, Florida, but hope to extend the program statewide.
OR CALL US NOW 727-258-7707